Looking for a Top-Quality Used Car Near Stroudsburg, Nazareth, Blairstown, NJ or Belvidere, NJ? Your search ends at Ray Price Cars in East Stroudsburg
Need to save some money on your next vehicle? Perhaps you're particularly fond of a certain model year? Either way, Ray Price Cars can help. We offer a wide range of used cars from top automakers - perfect for the traffic, terrain and weather in Stroudsburg, Nazareth, Blairstown, NJ and Belvidere, NJ. And because we're such sticklers for quality, we make sure every single one that we put up for sale meets our incredibly high standards. That way, you can focus more on finding the car you want and less on whether or not it's a clunker.
Above and Beyond Selling Used Cars in East Stroudsburg
Ray Price Cars keeps drivers on the road after the deal is done
By the time you've finished securing a car loan or lease from Ray Price Cars, you may think you've tapped us dry. Such, however, is far from the truth. Our new and used Honda, Volvo, Ford, Chevrolet, Mazda, Lincoln experts are committed to keeping you going, and that means staffing an onsite car service and repair department to meet all of your maintenance needs.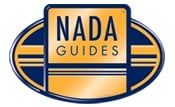 New & Used Car Prices
at NADAguides.com
**By clicking "Submit" I agree to receive emails, text messages, and phone calls, which may be recorded and/or sent using automated dialing or emailing equipment or software, from Ray Price Dealerships and its affiliates and business partners in the future, unless I opt-out from such communications. I also agree to the Terms of Use and Privacy Policy. I understand that my consent to be contacted is not a requirement to purchase any product or service and that I can opt-out at any time. I agree to pay my mobile service provider's text messaging rates, if applicable.
A widespread collection of vehicles is a great first step in creating the ideal inventory. The more choices offered, the more likely it is you'll find what you're looking for. Our Ray Price Group dealerships near East Stroudsburg, PA, continue accumulating used vehicles for sale. If there's a hearty truck, or fun-loving sportscar you've had your eye on, begin sorting through our used inventory right now.
As questions come up during your car search, just reach out to our staff!
Our Used Vehicles for Sale near East Stroudsburg PA
---
Somewhere within the long, long list of used vehicles we have in stock is the perfect fit for your lifestyle. There are obviously a lot of things to consider when choosing a used model-the mileage, the styling, the performance, the practicality. So, where should you begin? What traits are most important?
Well, to start, our online inventory is the best place. Each of our used vehicles are listed here. From compact sedans which return superb fuel economy, to hearty family SUVs capable of towing boats or trailers, we have the right fit waiting. One way to go about your search is slowly browsing through our entire list.
Alternatively, you can use our filter tool to find the right match. The filter is yours to tinker with. You select the traits you care about such as fuel economy, color, or interior space, and simply hit "submit." You'll then be presented with a range of used vehicles matching your description.
That leads to the second question-what traits are most important? The answer to this is really up to you. If you're trying to determine the right match for your everyday lifestyle, you can direct questions to our helpful staff online, or by coming around in person!
Used Vehicle Varieties
---
Used cars have more variety to them than just about any other type of model. For example, you may know the make and model you want. If you were buying this car new, you'd only have trim levels to consider. Buying it used, however, means you have trim levels, model years, and various packages to explore.
When perusing our used lineup online, be sure to take these varieties into consideration. A 2018 model might have a different engine, or noticeable interior alterations, when compared to a 2017 model. Keeping an eye out for these details is important and will ultimately ensure the used car you drive off in is the one perfectly fitted to your everyday wants and needs.
Where Can I Find Used Vehicles for Sale near Me?
We're constantly adding to our used lineups within the Ray Price Group. Whether we buy these cars outright from local drivers, or accept them as trade-ins, we feel a diverse lineup will ultimately help you find the right fit for your lifestyle near East Stroudsburg, Pennsylvania.
If you're moving through your search and questions come up, please reach out to us for assistance. If you're well into the used car search and are about ready for a test drive, we're happy to make that happen!