As an eco-friendly dealership, Ray Price Cars provides all different makes and models of vehicles that help reduce pollution in our air.
Ray Price Cars' inventory includes an array of EV brand models whether in stock or pre-orders. Our team of specialists will help you get into an EV that best fits your lifestyle today. Learn more about all the perks of buying an electric vehicle below.

Discover Rebates
Ray Price customers have access to some of the most substantial EV rebate programs in the county. With federal and state incentives, you can get a great deal!

Selection
Shop for cutting-edge EV vehicles across multiple brands you know and trust, including Ford, Honda, Volvo, and more!

Experience
Ray Price is the name you can trust for all things electric. From vehicle sales to service, parts to maintenance, our expert EV associates can answer all your questions!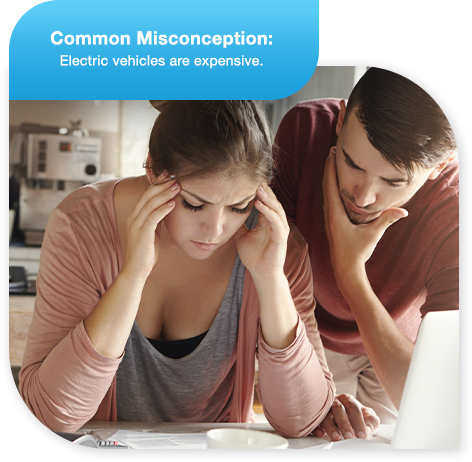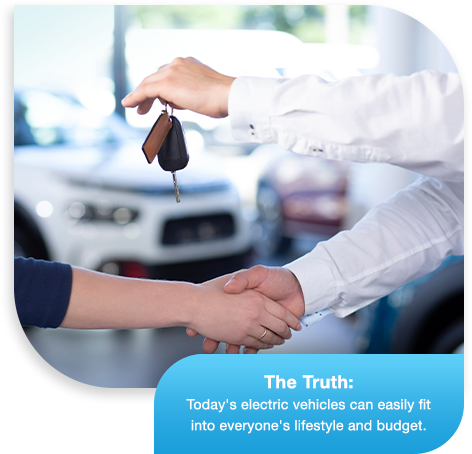 Frequently Asked Questions

What are the benefits of EV vs. gas vehicles?
Gas prices have reached an all-time high so saving on fuel is top of mind. Plus, with reducing your carbon footprint, possible tax benefits, and more, there are quite a few perks to owning an electric vehicle.

What are the best ways to charge your EV at home?
You can charge your EV at home in a variety of ways from using a 120-volt plug with a 3-prong plug-in or installing a level 2 charger.

Where can I charge my EV outside of my home?
You can find charging stations for your EV all around the country. You can also utilize apps to locate charging spots, including places like hotels or department stores.
Shop EVs
We carry a wide variety of hybrid and electric models, and new vehicles are arriving all the time!
Check our availability below, or contact us for more info on how to find your next new EV!

- Mustang Mach-E
- F-150 Lightning

- Honda CR-V Hybrid
- Honda Accord Hybrid
- Honda Clarity Plug-in Hybrid
- Honda Insight

- C40 Recharge

EV Charging Stations in Your Area
The future of driving is here. With the advent of our electric vehicles (EVs), you're able to experience a greater journey while eliminating tailpipe emissions. With the vast array of public EV charging stations, you don't need to worry about running out of power on your next road trip. Make the most out of every mile in an EV car, truck, or SUV from Ray Price Cars.
Get the power you need while on the go. Life doesn't stop. So, why should you? Access convenient charging stations for quick and fast charging that you may not receive from your home setup.
Let Ray Price Cars become your gateway to a fantastic driving experience. Our dedicated and knowledgeable team members will help answer your questions and get you driving toward a better future.

Drive your EV with confidence!
Every vehicle is backed by our Price Promise Plus.
Test drive at your nearest Ray Price dealership today!