Help Ray Price Cars Fill a Honda with Hope!

The effects of cancer touch many individuals and leave lasting impressi

o

ns on millions of families throughout this country and the entire world, including the Ray Price Cars family. We're dedicated

to the continued research, treatment, and fight against cancer.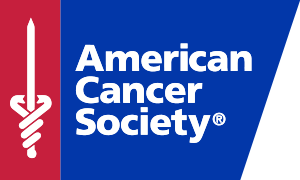 In support of the American Cancer Society's monumental push against cancer we're teaming up with Weis Markets and WSBG

to provide the families currently fighting their own battle against cancer with hope. Our Fill a Honda with Hope initiative seeks to collect

donations for the American Cancer Society's Hope Lodge. Hope Lodge offers cancer patients and their caregivers a temporary place to stay when their best hope for effective treatment requires significant travel. This allows guests to focus on getting well instead of worrying about finding lodging or paying for the cost of said lodging.

Ray Price Honda

will be at the various Weis Markets locations throughout Monroe county during the months of May and June to collect donations of common household goods. Just keep an eye out for the 

Honda Odyssey we'll have parked from 4-7 p.m. waiting to be filled with everything from toilet paper to household cleaners. You can find a complete list of dates and the list of items we will be seeking below!



Dates


Friday, May 16
Mount Pocono Weis Market
Route 940, Mount Pocono PA






Friday, May 30




Tannersville Weis Markets




Tannersville Plaza, Rt. 611, Tannersville PA





Friday, June 6


East Stroudsburg Weis Market
695 N. Courtland Street, East Stroudsburg PA



Friday, June 13


Stroudsburg Weis Market


1070 N. Ninth Street, Stroudsburg PA



Hope Lodge Wish List
Toilet Paper
Paper Napkins
Dish Soap
Zip-lock Baggies
Paper Plates and Cups
Toilet Bowel Cleaner
Aluminum Foil
Batteries
Kitchen Cleaner
Saran Wrap
Disinfecting Spray
Glass Cleaner
Paper Towels
Dryer Sheets
Dishwashing Detergent
Tissues
Trash Bags (All Sizes)
Hand Sanitizer
Laundry Detergent
White Bath, Hand, Wash Towels
Light Bulbs
Storage Bins
Toothpaste





For more information you can contact the American Cancer Society at 1-888-227-5445 or visit their website

here!